Dr. Stewart's initial Motion to the OMA regarding referral processes and obligations
Click Here
Letter to CPSO regarding concern of who is responsible for contacting patients regarding appointments
Click Here
On September 20th, the CPSO released its approved Continuity of Care policies.
Under the Transitions in Carepolicy, it clearly states that that "Consultant physicians must communicate the appointment date and time to the patient."
Click Here
This is a template (Word Document) that Family Physicians can use to advocate for themselves and notify local hospitals, facilities, and consultants of the change in process.
(See below for screenshot images)
Click Here to Download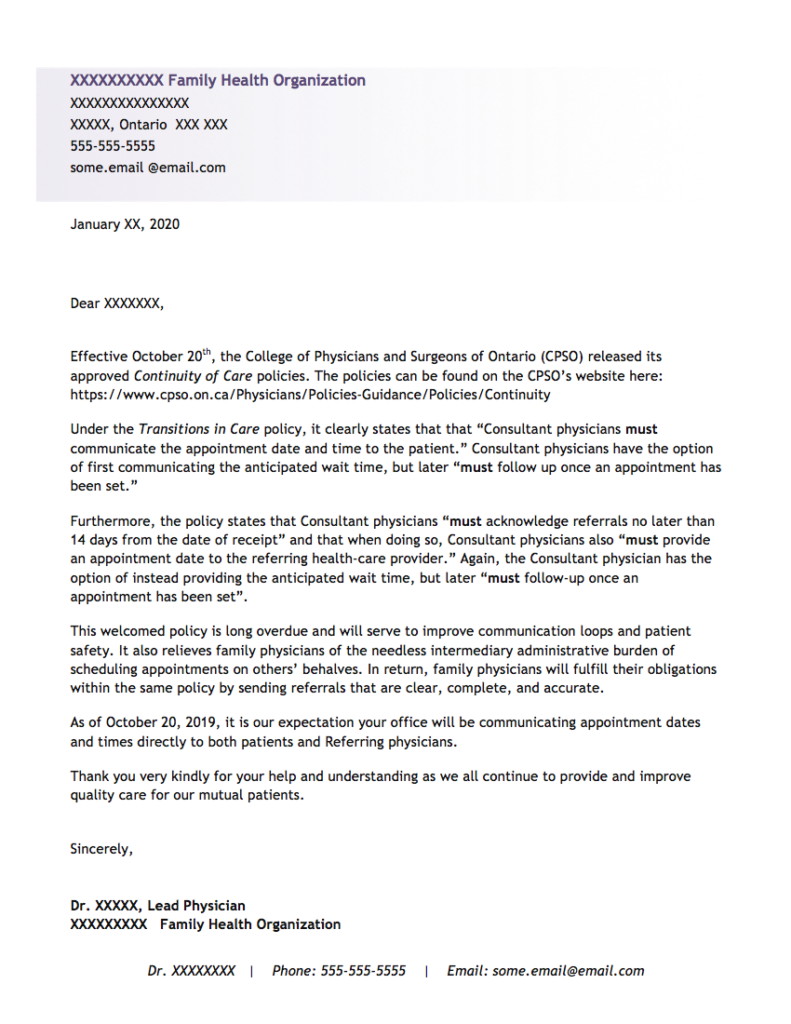 To align with the CPSO's new policy, Dr. Terry Sakamoto (ophthalmologist) and Dr. Adam Stewart (family physician) worked collaboratively to develop a mutually beneficial solution to standardize and improve the referral process to local ophthalmology.
Click Here