Using a Smartphone or Tablet for your Visit
Return to Your Original Email Invitation
You received an email invitation from "OTN No Reply" (email address is do-not-reply-otninvite@otn.ca)
It will look like this: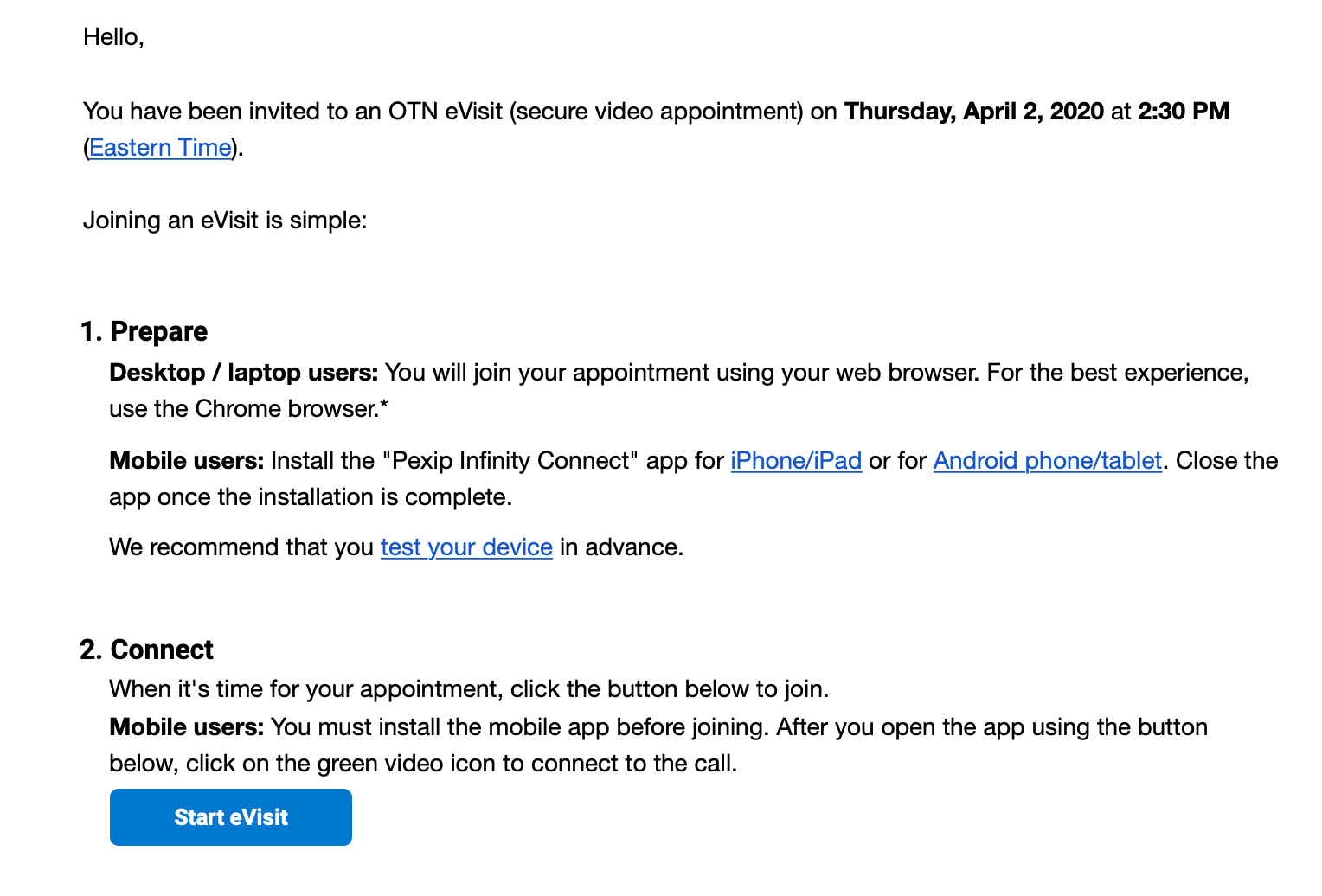 Smartphone and Tablet Users
If you are going to use a smartphone (i.e. iPhone or other cellular phone) or a tablet (i.e. iPad or other android tablet), you need to download a special App for your video visit.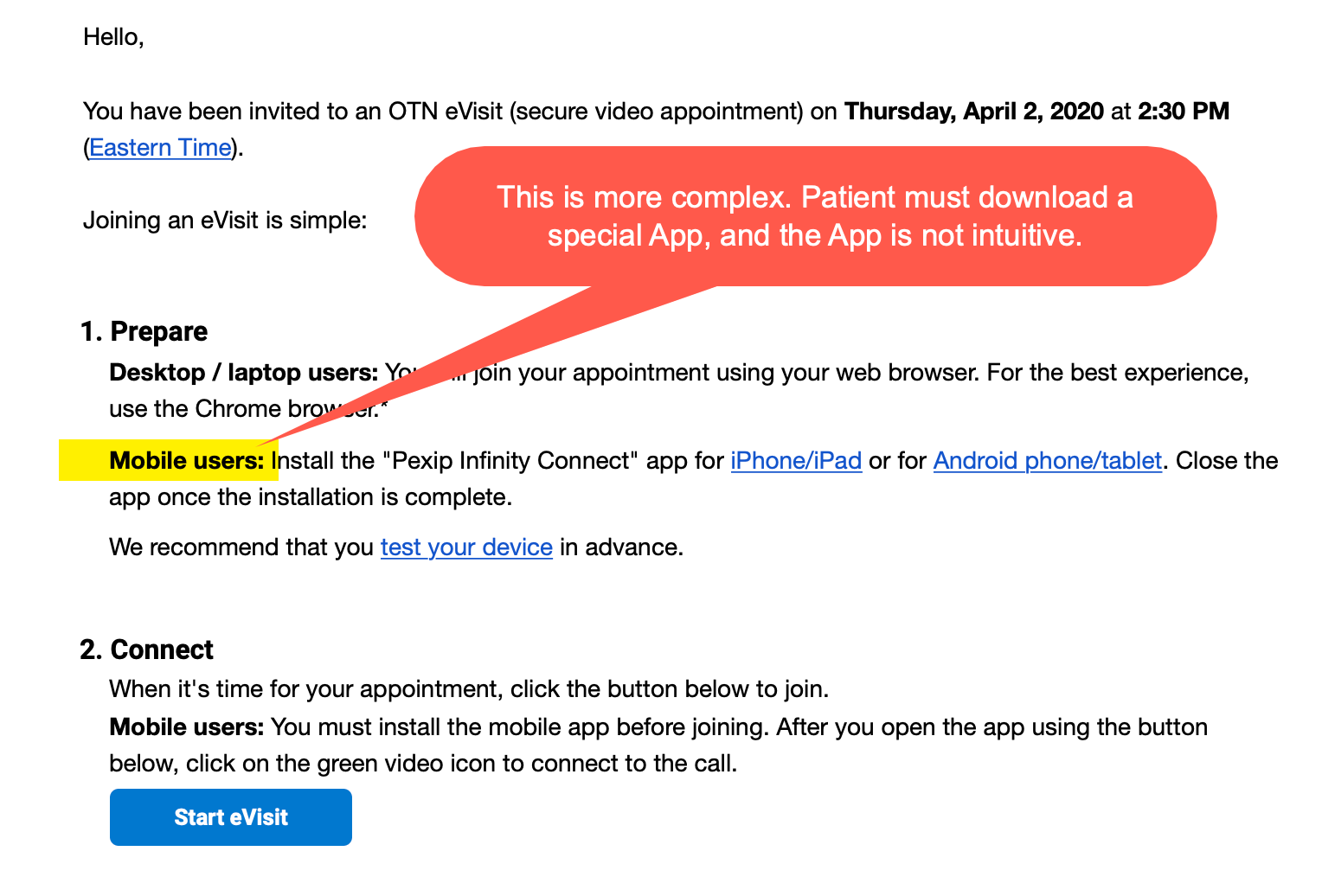 Click the link in the email to download the App.
(DO THIS

WELL BEFORE

YOUR VISIT)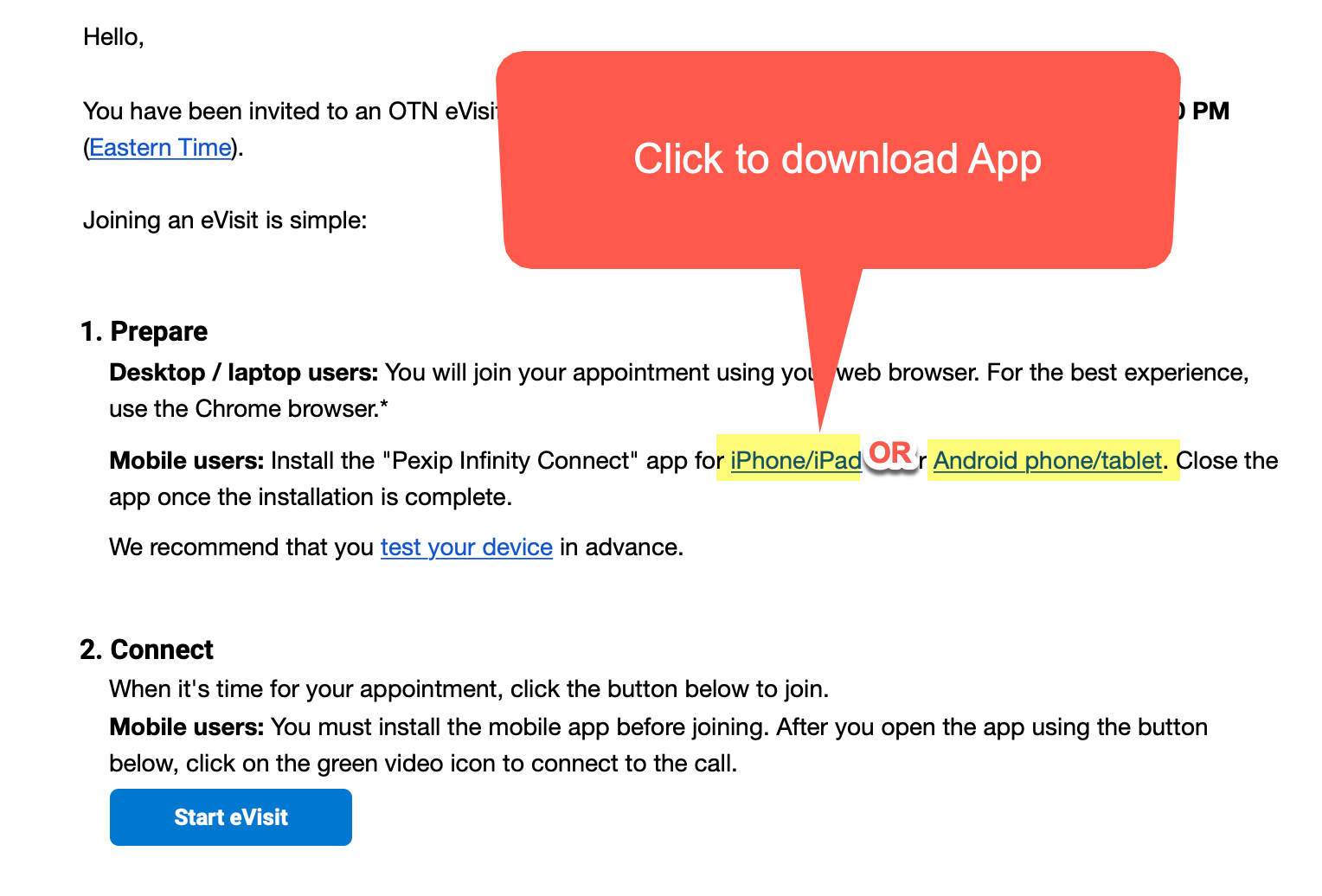 The App Store will open on your phone and you can download the app from there.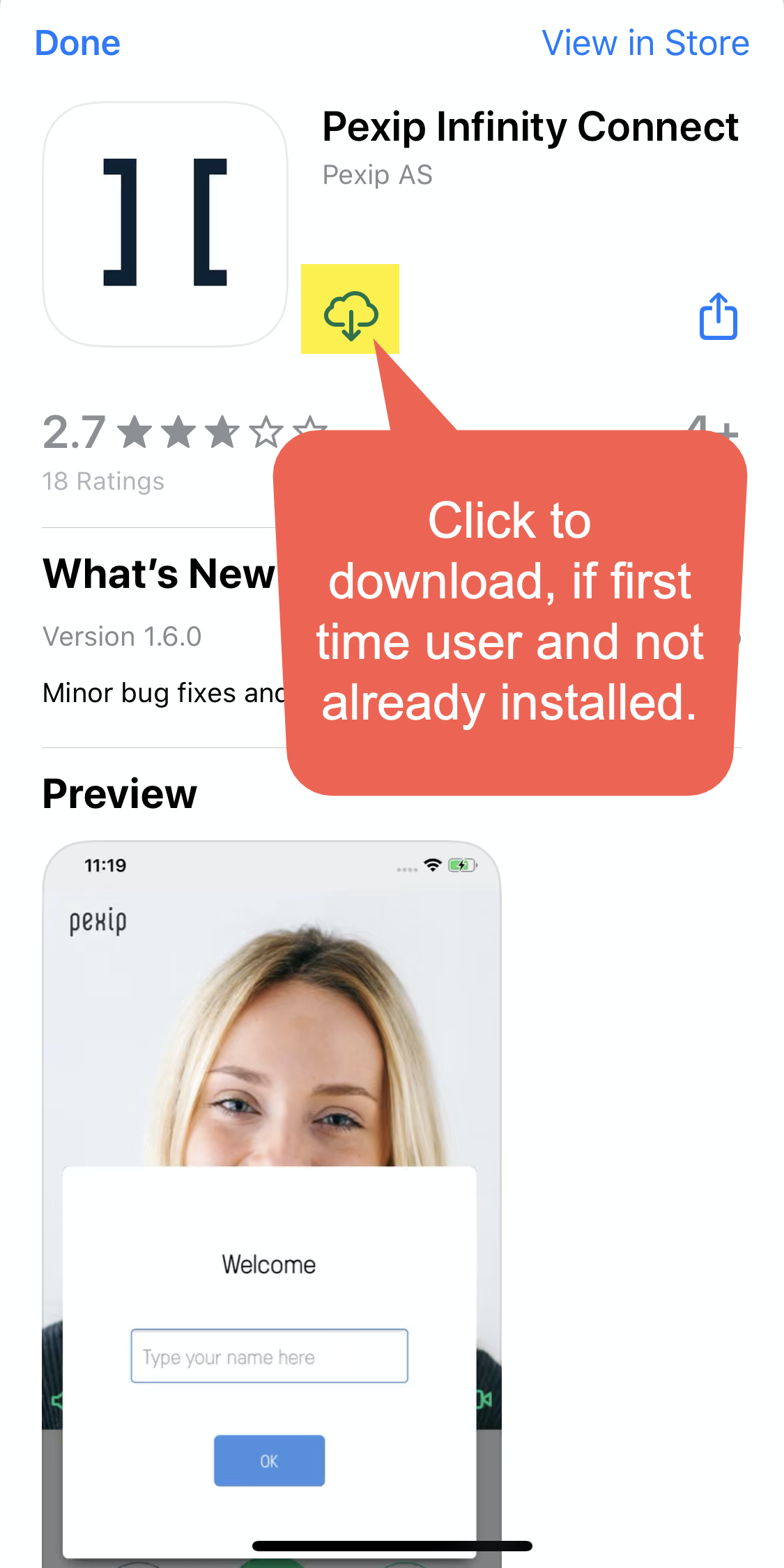 The app will download, but

do NOT open it from there

when it is done.
To open your video visit,

you need to click START from the original EMAIL invitation

.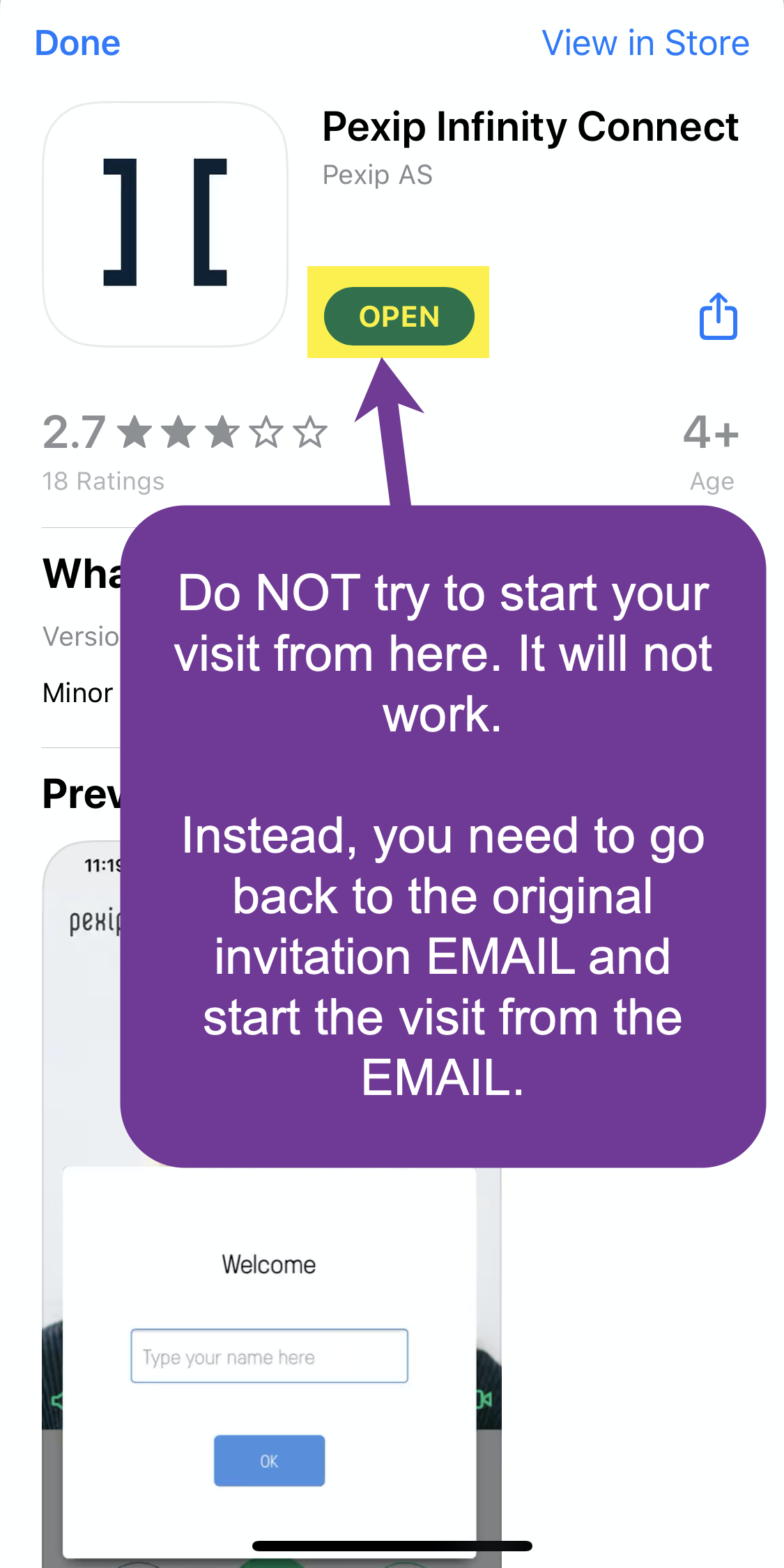 You need to back to the original invitation EMAIL.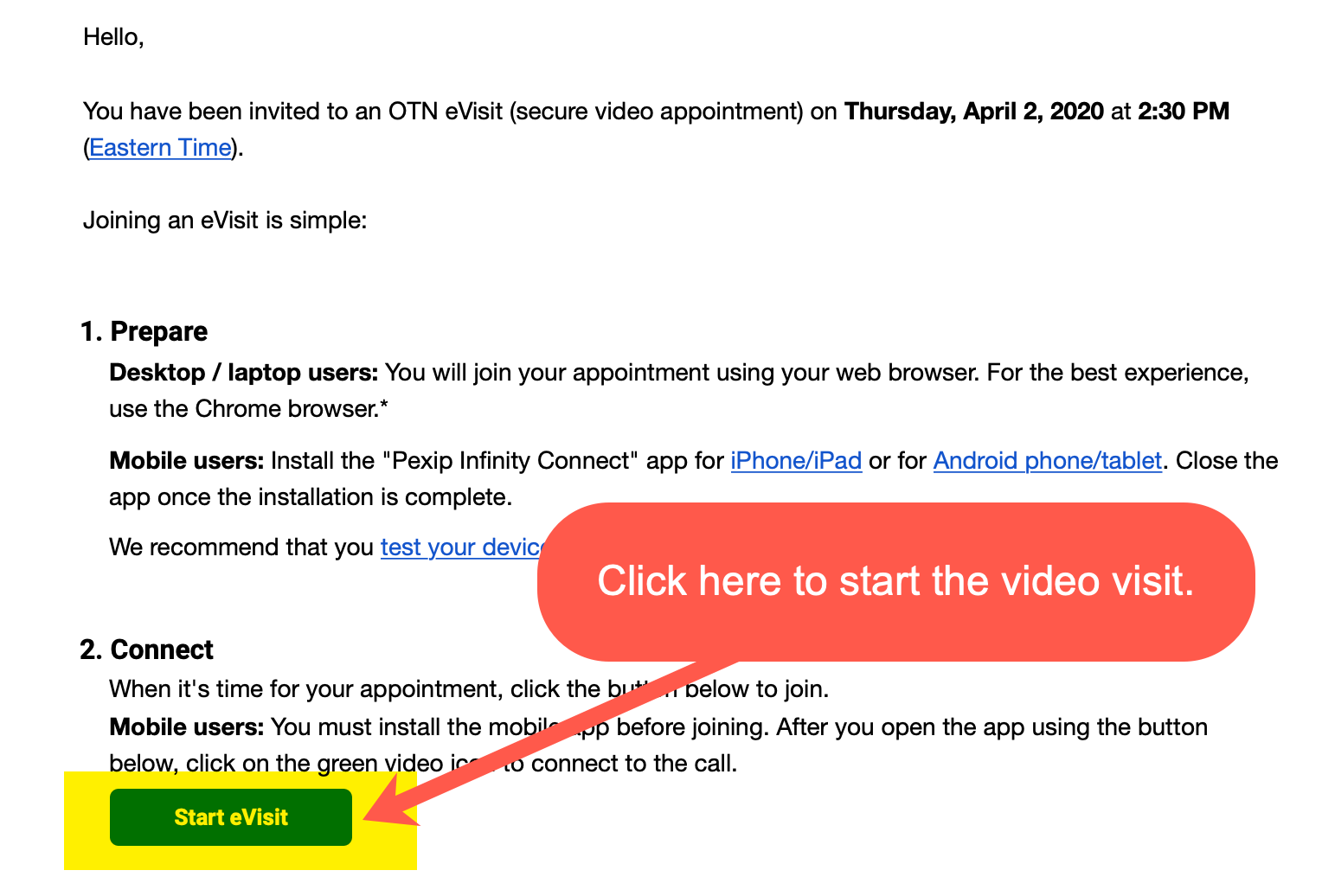 This opens your internet browser as follows: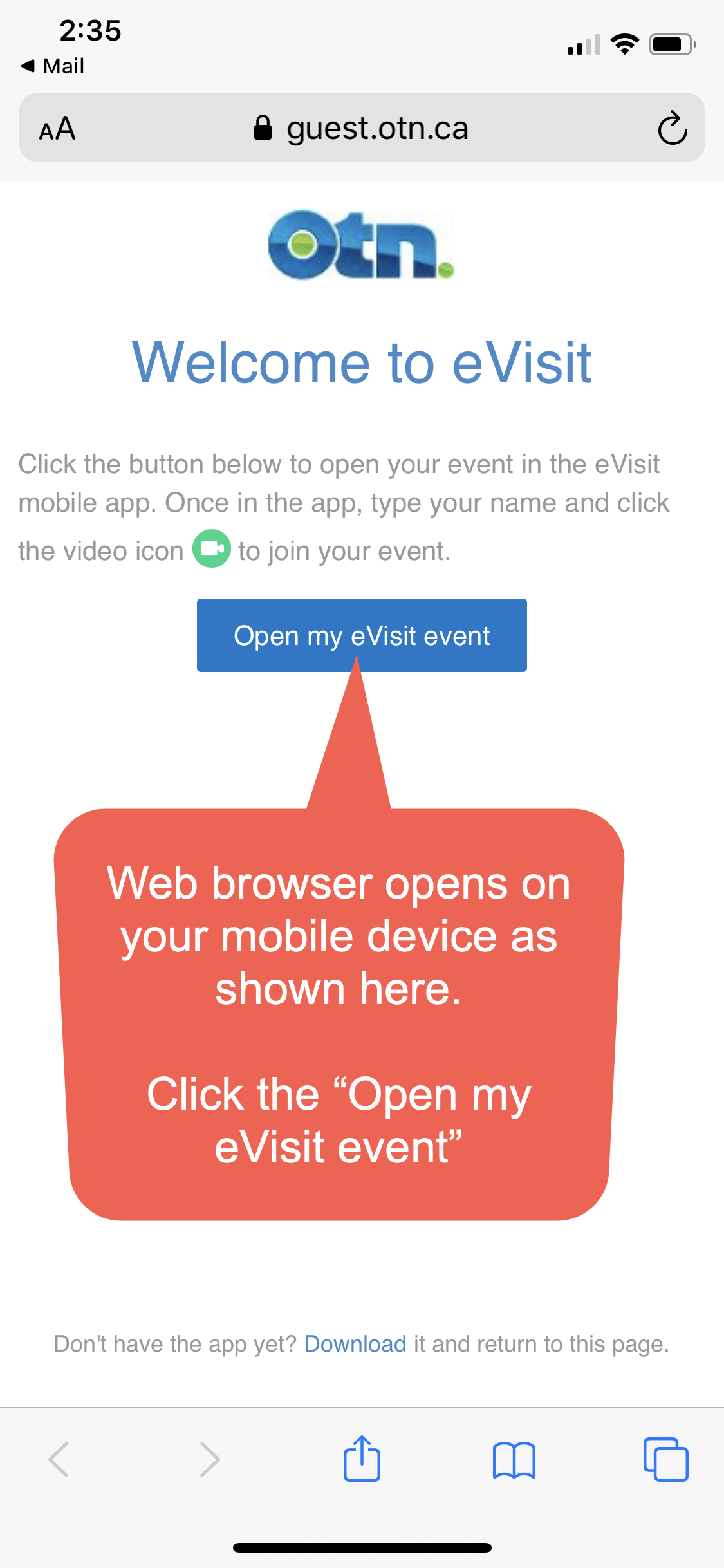 You will then be asked to confirm you want to OPEN, as shown here: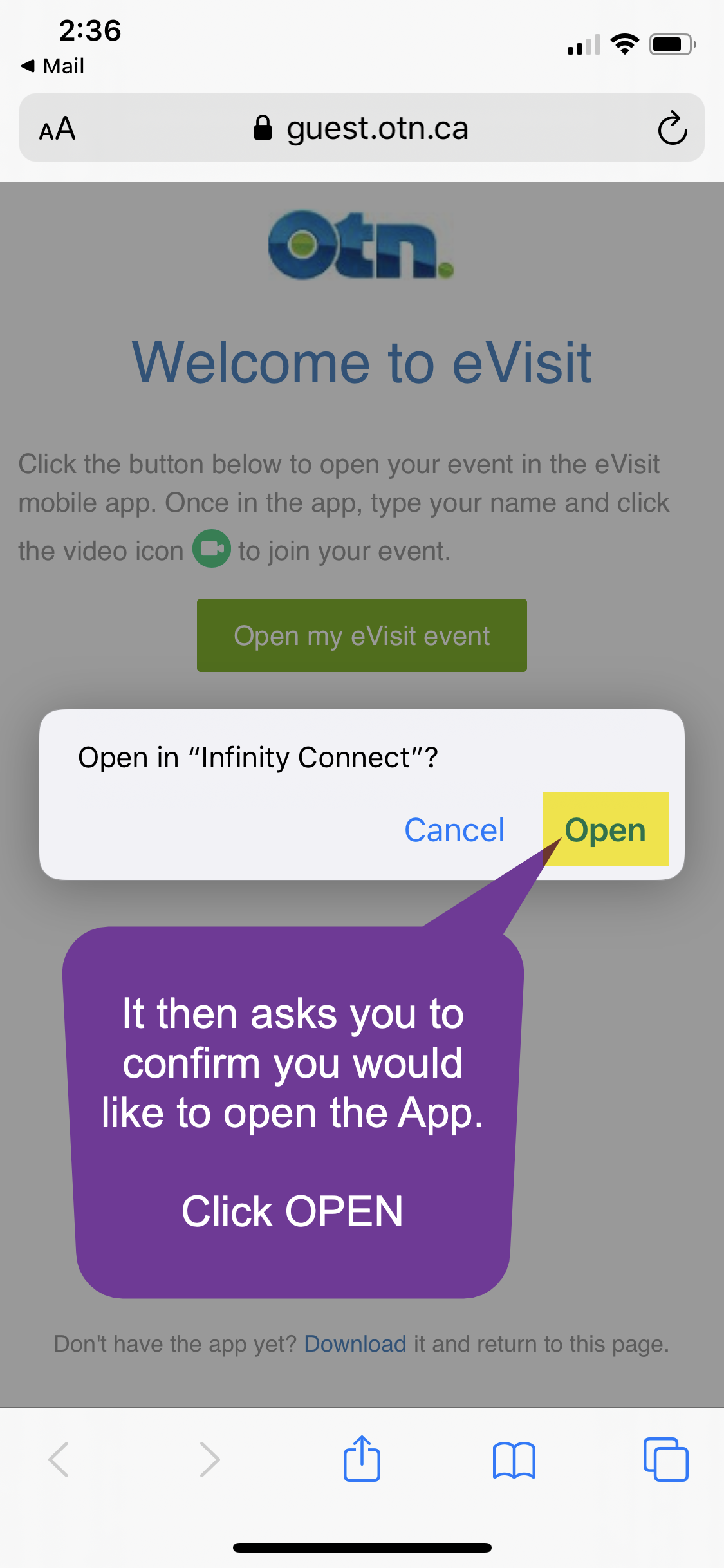 The App then opens and the patient sees own face on video screen.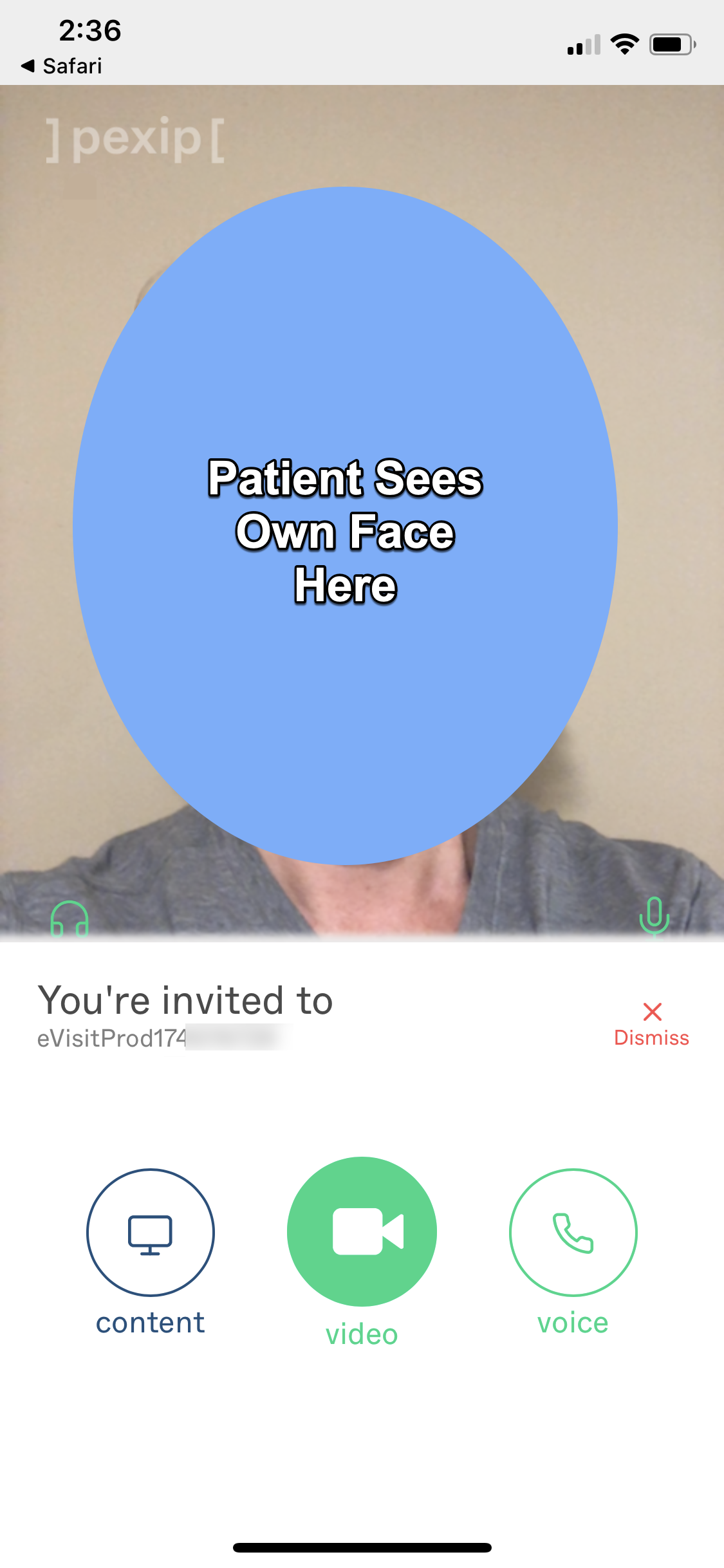 The problem here is that the patient may think she/he is ready for the visit here, waiting for the doctor.
BUT THIS IS NOT THE CASE. FURTHER STEPS ARE REQUIRED TO JOIN THE VISIT.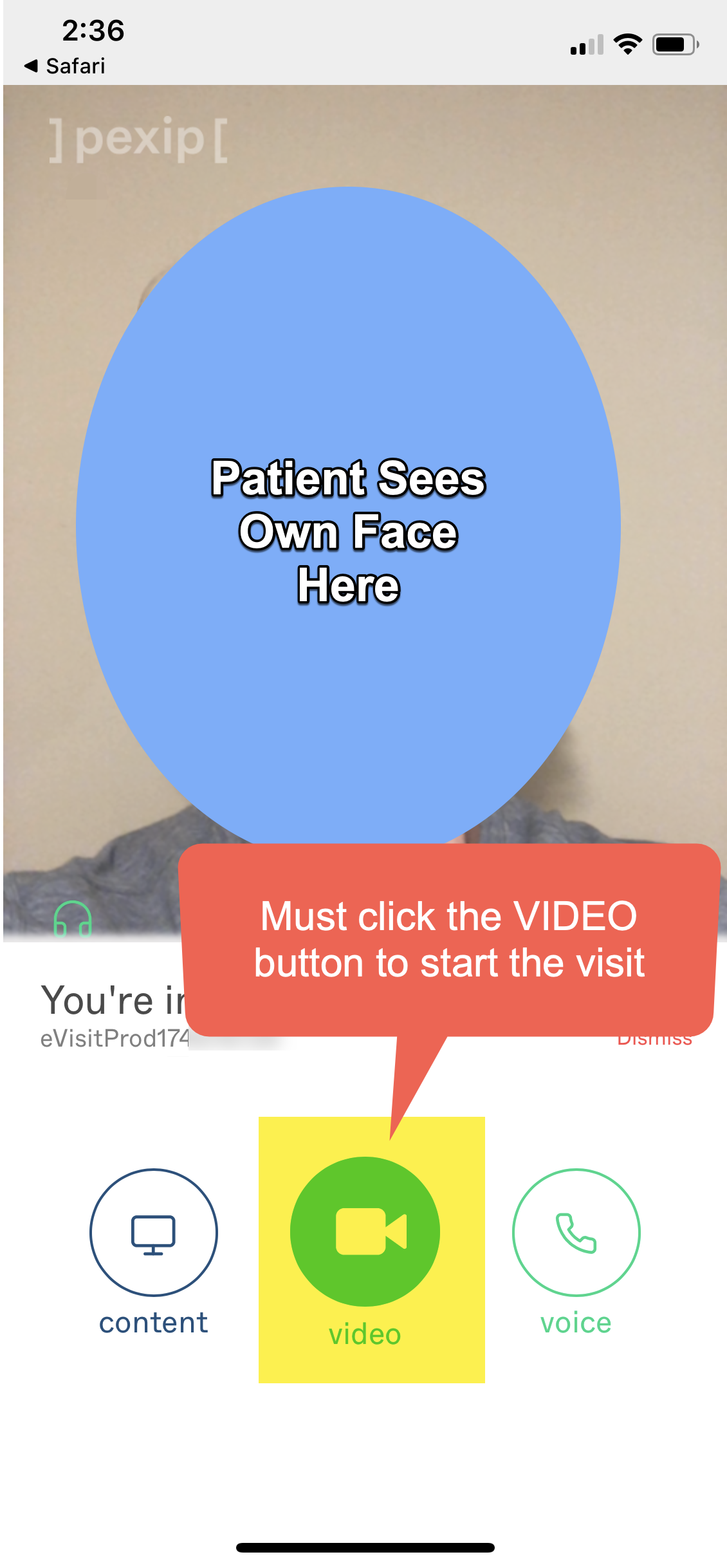 The screen then appears as below.
If the video and audio icons are not visible, the patient needs to tap the screen to make them appear.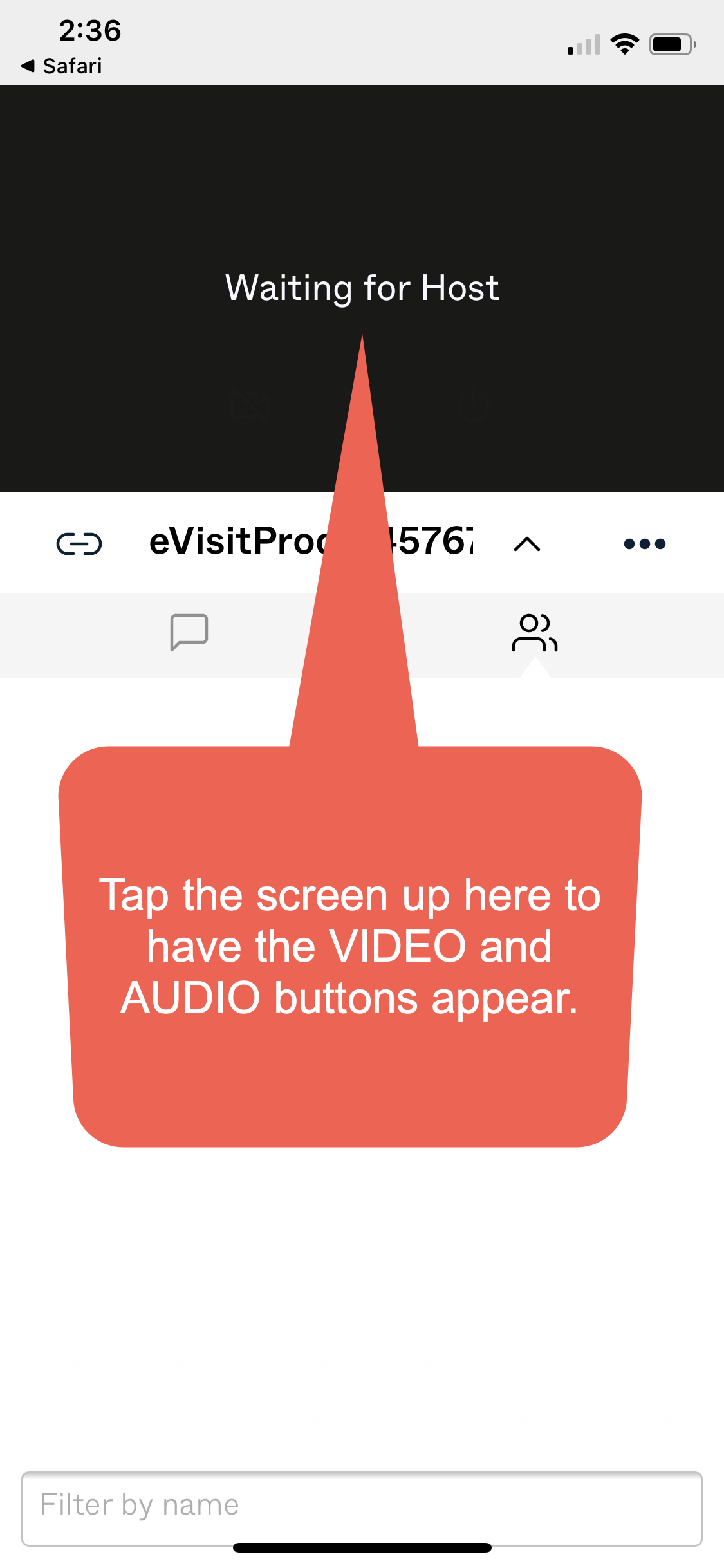 When the video icons are visible, need to click on the VIDEO icon.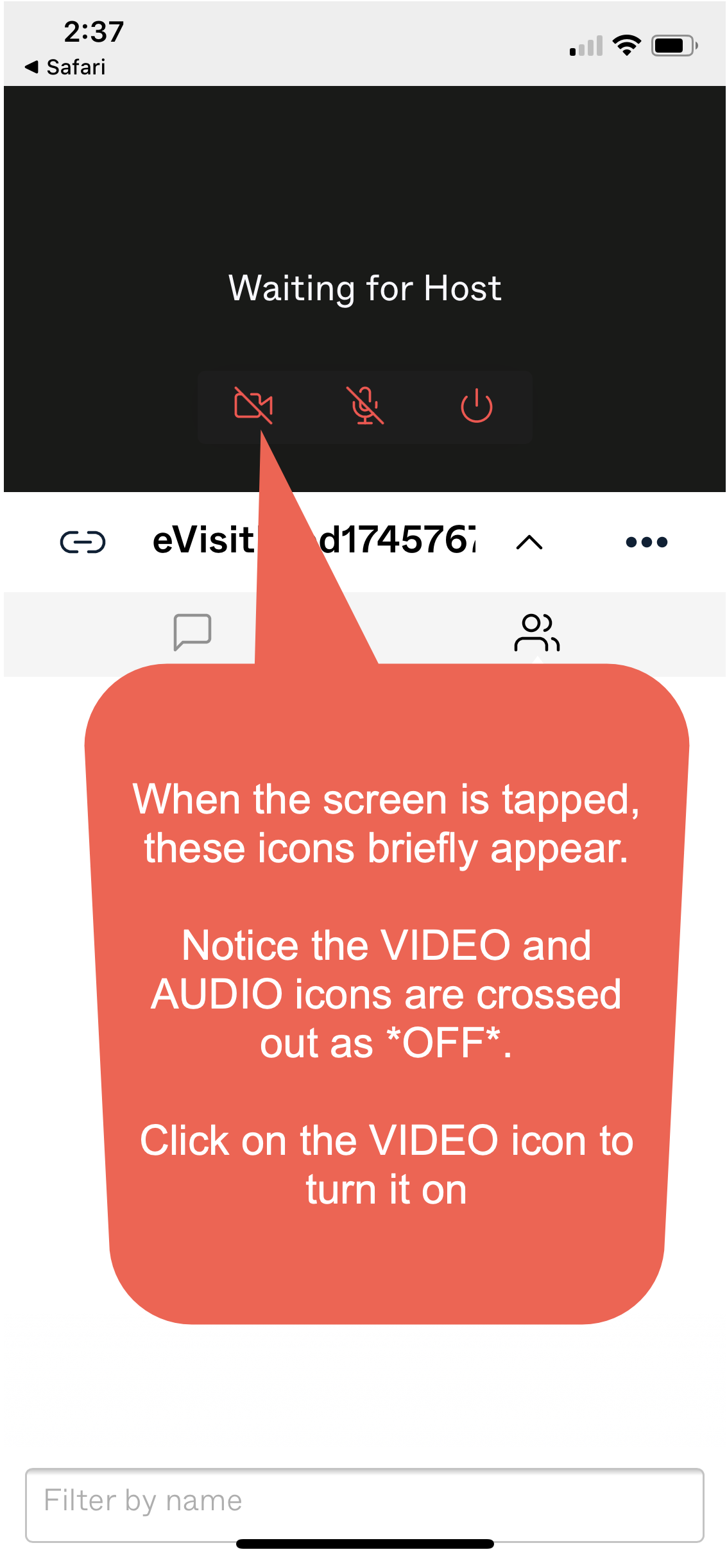 It will then ask to confirm permission to use the phone's microphone and/or camera.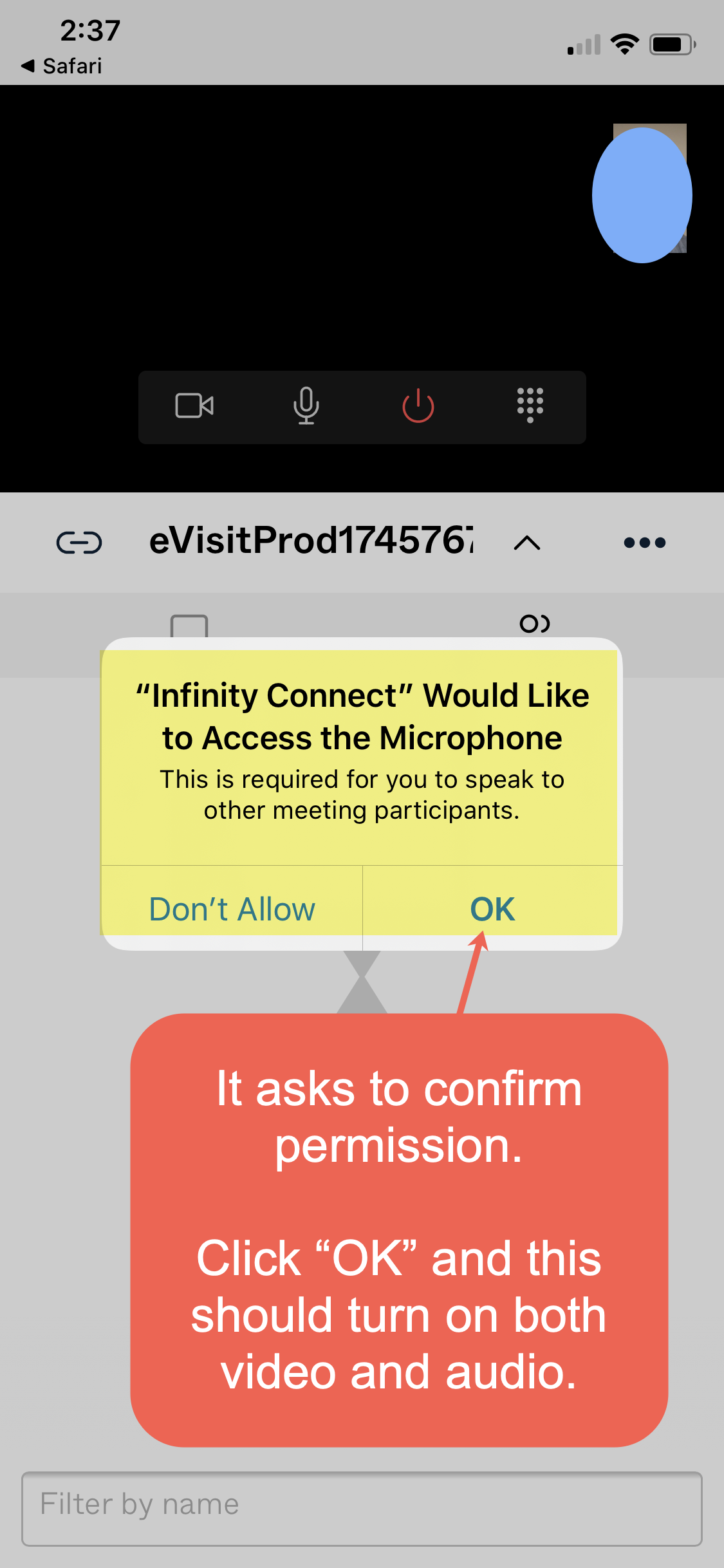 Then finally, the patient is ready for the visit, "waiting for host" doctor to join: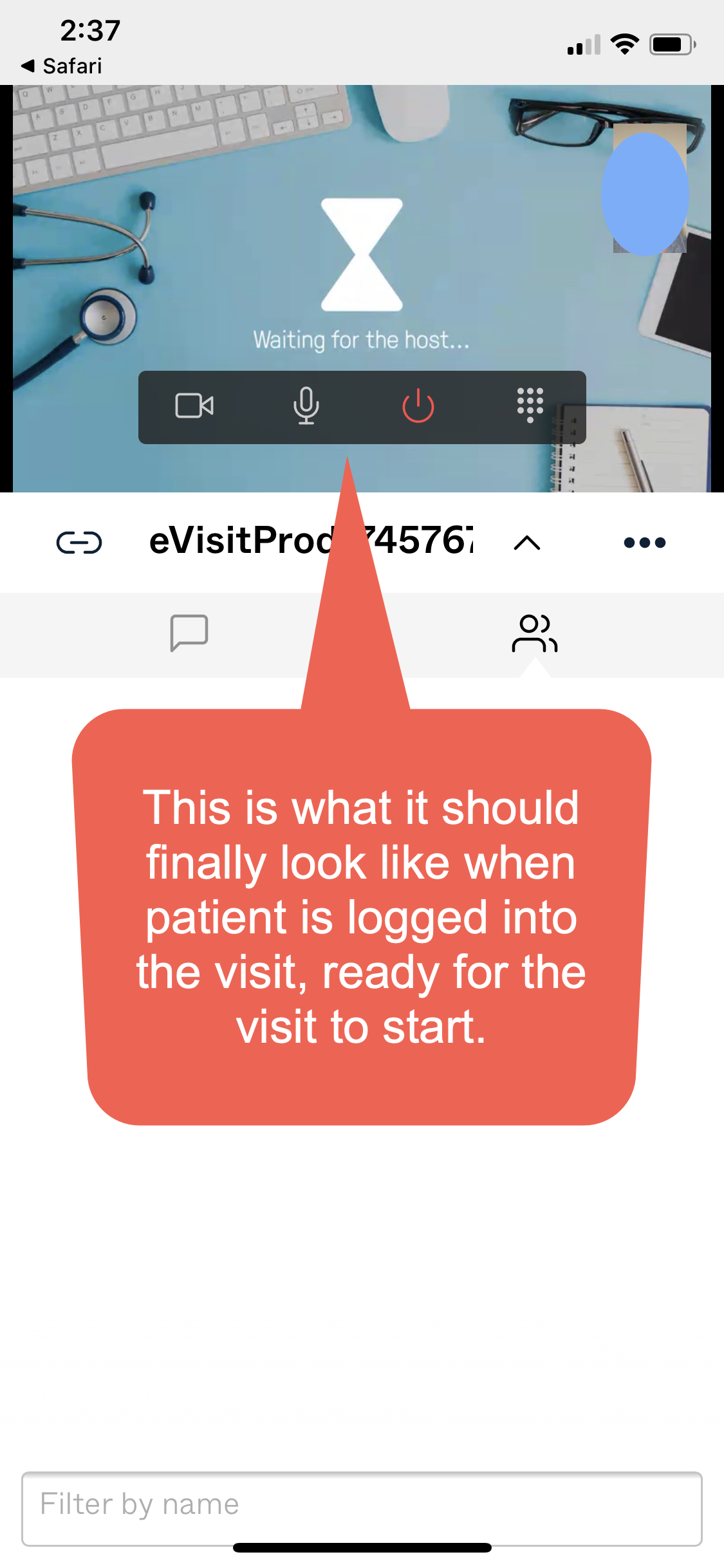 Sometimes the audio on the patient's phone does not automatically turn on the speakerphone.
So, need to do a few more clicks to turn it on, as shown below: